Warnado is an Air-elemental turtle who is one of the main 32 Skylanders from Spyro`s Adventure.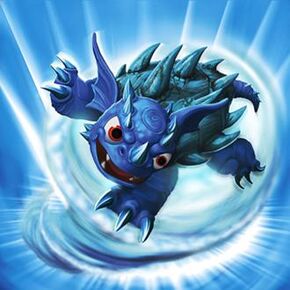 Biography
Edit
Warnado was hatched in the fury of a rare and powerful Enchanted Twister. Although initially frightened and quite dizzy, over the passing years he grew to enjoy his whirling surroundings and learned many abilities and secrets of the Air Element. This led to Warnado becoming a powerful force and the only known turtle of his kind. Now, the only time he gets dizzy is when standing still.
Ad blocker interference detected!
Wikia is a free-to-use site that makes money from advertising. We have a modified experience for viewers using ad blockers

Wikia is not accessible if you've made further modifications. Remove the custom ad blocker rule(s) and the page will load as expected.