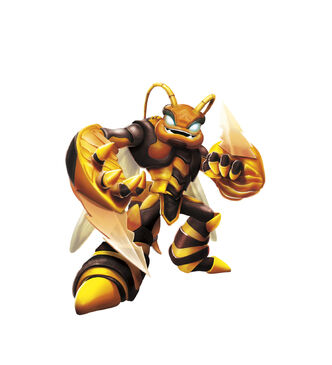 Swarm
is one of the
Giants
in
Skylanders: Giants
.
Background
Edit
Biography
Edit
Swarm was once a prince from a proud race of mysterious insect warriors that had built their entire civilization inside a giant honeycombed pyramid. Growing up as one of the 9,000 members of the royal family, he was never permitted to leave the hive. But unlike his brethren, there was a magical quality to Swarm that caused him to grow much larger than the rest of his kind. No longer able to fit amongst the rest of his colony, the young prince broke the long standing tradition and stepped out into the open world - where his size and strength would be put to good use in the legendary battle between the Giants and the Arkeyans.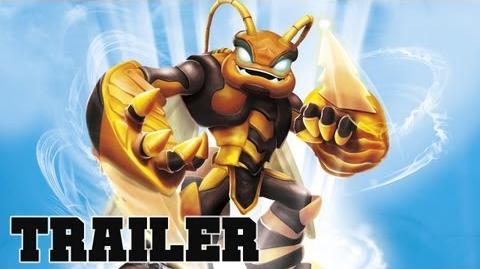 Ad blocker interference detected!
Wikia is a free-to-use site that makes money from advertising. We have a modified experience for viewers using ad blockers

Wikia is not accessible if you've made further modifications. Remove the custom ad blocker rule(s) and the page will load as expected.